---
---
Original Wowstick 1p+ Try Electric Screwdriver 20 Bits Aluminium Body For DIY Tools Kit for Phone Repair

Description:

1. A great helper for electronic reparing projects.
2. A completely new working experience, just like holding a pen when you using it.
3. Slim aluminum alloy housing with pen shape design, built-in 2 x AAA batteries can work 8 hours continuously.
4. Auto self-locking ratchet wheel orientation, with Rated Torque 0.12 N.m working mode.
5. Ultra precision flexible circuit design, ensure long life time
6. Wowstick 1P+ Electric Screwdriver, with 20pcs screw bits
7. Automatic and Manual
operation design, ensure hight working efficiency


Specifications:
Brand:Wowstick
Model:1P+ / Try
Bits Material:S2 Aluminum Alloy
Input Voltage:DC 3V
Battery Type:Dry Cell
Battery Capacity:2 x AAA 1.5V Batteries
Rated Speed:150 rpm /min
Rated Torque:0.12 N.m
Weight:about 240g
Color:Silver
Bits Size:4x28mm
20 PCS Screwdriver Bits
(As shown in the figure below)

PH000 / PH0 / PH2
SL1.0 / SL2.0 / SL3.0
T5 / T6 / T8
P2/ P5 / P6
H2.5 / H3 / S0
3.0 / Y0.6 / Y2.5/ U3.0 / 0.8


 Package included:

1 x Wowstick 1P+ Electric Screwdriver (battery is not included
)
20 x Standard Screwdriver Bits
1 x Package Cloth Bag
1 x User Manual in English
1 x White Package Box
New Arrival Recomended:

Original Wowstick 1F+
64 In 1 Electric Screwdriver Cordless Lithium-ion Charge LED Power Screwdriver kit 2020 New

Wowstick 1F+
 
Various Skills in Boxing
20 Kinds of the Most Commonly Used BitsMade of S2 Aluminum AlloyDurable and Portable
Upgraded Speed with Faster experience
The speed from 100 rpm/min upgrade to 150 rpm/minMore Powerful to help us to deal with repairing jobs
Aluminium Alloy Body German-designed & Technology
The integrated design of the Wowstick 1P+, with excellent german-designed & great craft, and we did it!
Creative Dual Power Mixed-technology
Wowstick 1P+ creat dual power auto switch technology, it can be used with dual power mode in the same time, when one power mode unscrew.

About Csnoobs
We have been trying to do something interesting since 2020, and that is to publish our short videos on Tiktok and Youtube.
During this period, more than two million people have subscribed to our channel, We are very honored for this.
We will not fail your trust, provide you with the best products and services.
FAQ
1.Is this a scam?
A.We can't imagine that so many people will ask this question.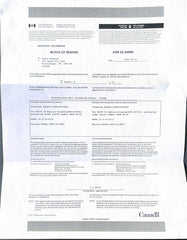 This is a notification document for the confiscation of our toy guns by the customs of different countries, the probability of being confiscated by customs is usually 2%.
Maybe the customs staff thought this gun was good, so they took it home and played with it.
2.What if your gun is seized by the customs?
A: We will refund you in full, click the link below to see the solution.
https://csnoobs.com/blogs/news/what-if-your-gun-is-seized-by-the-customs
.
3.How long will it take for my items to arrive?
A.General goods take 2-4 weeks and 3-7 weeks for toy guns.
Toy guns are very special products. Especially the toy gun with the appearance of a real gun.
They will be strictly examined by the customs.
4.Does Csnoobs have other online stores?
A: Not yet, We found someone using our brand to sell fake products, we have sued them, Please beware of fraud.
We promise
Free shipping and tax, no other hidden costs
Safe payments via Stripe®
30 Day Money Back Guarantee
Tracking number for every order
If you have any questions, please contact email: service@csnoobs.com
---