---
---
Musical Baby Activity Playmat Gym Multi-function Early Education Game Blanket
Features:
- Removable piano, free to choose song, nice sound can help your baby sleep.
- High Elastic Foam Bracket, it¡¯s durable and safe to babies.
- Thickened Breathable Cushion, it¡¯s comfortable and safe for babies.
- Healthy and Good-Quality Material, the cloth can be washed by water.
- Various Pendants, let your baby fall in love with sports, strengthen athletic skills when stretching and kicking, and inspire your baby"s brain energy and musical ability
Specifications:
- Material: environmentally friendly ABS and electronic components
- Color: Pink/Blue
- Size:77x58x43cm/30.3""x22.8""x16.9""
- Applicable age: 0-3 Years
- Power:1.5V AA battery(not included)
- 3 ways to play: lying down for 0-9 months, lying down for 9-16 months, sitting and playing for 16-36 months
- Maintenance method: The pedal piano contains electronic components and must not enter water. Please wipe the surface stains with a cloth. The climbing mat can be washed with water
Intelligence Development:
1)Color recognition, the cognition of different colors and shapes;
2)Play A multi-functional piano fitness frame to accompany the baby more than 18 months
3)Promote muscle development, the three-month-old babies can lie down and tap on the piano keys as well as touch the pendant,which will promote of the muscle development of arms and legs;
4)Hand-eye coordination, six-months-old babies can sit and play the hanging ring bell, which will train grasping capability and flexibility of babies small hands;
5)Tooth development, the hanging ring bell can be dismounted for playing, and babies also can nibble of teething gel on the ring bell, which will promote tooth development of babies
6)Auditory development, when babies tap on the piano keys, it will send out the sound of different music and thus stimulate babies" sense of hearing.
Package Included:
1 x Baby Gym Play Mat
5 x Pendant Toys&Mirror
5 x Hanging Buckles
1 x Removable piano
Note:
1. Please allow a difference of 0.5-1cm due to manual measurement.
2. Due to differences in light and screen, the color of the item may be slightly different from the picture.
About Csnoobs
We have been trying to do something interesting since 2020, and that is to publish our short videos on Tiktok and Youtube.
During this period, more than two million people have subscribed to our channel, We are very honored for this.
We will not fail your trust, provide you with the best products and services.
FAQ
1.Is this a scam?
A.We can't imagine that so many people will ask this question.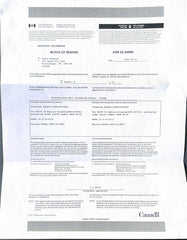 This is a notification document for the confiscation of our toy guns by the customs of different countries, the probability of being confiscated by customs is usually 2%.
Maybe the customs staff thought this gun was good, so they took it home and played with it.
2.What if your gun is seized by the customs?
A: We will refund you in full, click the link below to see the solution.
https://csnoobs.com/blogs/news/what-if-your-gun-is-seized-by-the-customs
.
3.How long will it take for my items to arrive?
A.General goods take 2-4 weeks and 3-7 weeks for toy guns.
Toy guns are very special products. Especially the toy gun with the appearance of a real gun.
They will be strictly examined by the customs.
4.Does Csnoobs have other online stores?
A: Not yet, We found someone using our brand to sell fake products, we have sued them, Please beware of fraud.
We promise
Free shipping and tax, no other hidden costs
Safe payments via Stripe®
30 Day Money Back Guarantee
Tracking number for every order
If you have any questions, please contact email: service@csnoobs.com
---