---
---
Bullet Points:
1¡¢Small and Portable: This portable miniature pool table set is the ideal space saving size and is perfect for places where you don£§ t have room for a full-sized billiards table, like the kid¡¯s playroom or the family room floor.
2¡¢Realistic Design: This mini pool table is made with wood and the same green felt that covers regulation sized billiards tables. Game balls and cues are the optimal size and weight for the table, making it easy to practice shots and perfect your skills.
3¡¢Fun for All Ages: This tabletop billiards game is great for all ages. Small enough for children to maneuver easily, yet sturdy enough for adults to enjoy as well. Everyone can appreciate this toy on family game night.
4¡¢Game Equipment: Including 1 table, 6 balls, 1 billiard bat.
5¡¢A Nice Gift: This pool table games is also suitable for parent and child, with this, you can enjoy excellent interaction with your child. It is also a perfect gift to kids, great entertainment equipment for children at home and parties.
Specification:
Name: Fun Billiards Game
Weight: 1000g
Size: 6.5*22.5*34.5cm
Material: high quality wood
Packing List:
1*Desk
6*Ball
1*Billiard Stick
About Csnoobs
We have been trying to do something interesting since 2020, and that is to publish our short videos on Tiktok and Youtube.
During this period, more than two million people have subscribed to our channel, We are very honored for this.
We will not fail your trust, provide you with the best products and services.
FAQ
1.Is this a scam?
A.We can't imagine that so many people will ask this question.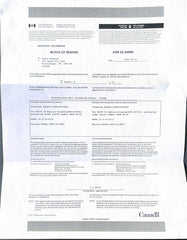 This is a notification document for the confiscation of our toy guns by the customs of different countries, the probability of being confiscated by customs is usually 2%.
Maybe the customs staff thought this gun was good, so they took it home and played with it.
2.What if your gun is seized by the customs?
A: We will refund you in full, click the link below to see the solution.
https://csnoobs.com/blogs/news/what-if-your-gun-is-seized-by-the-customs
.
3.How long will it take for my items to arrive?
A.General goods take 2-4 weeks and 3-7 weeks for toy guns.
Toy guns are very special products. Especially the toy gun with the appearance of a real gun.
They will be strictly examined by the customs.
4.Does Csnoobs have other online stores?
A: Not yet, We found someone using our brand to sell fake products, we have sued them, Please beware of fraud.
We promise
Free shipping and tax, no other hidden costs
Safe payments via Stripe®
30 Day Money Back Guarantee
Tracking number for every order
If you have any questions, please contact email: service@csnoobs.com
---